All of those in a blogging rut?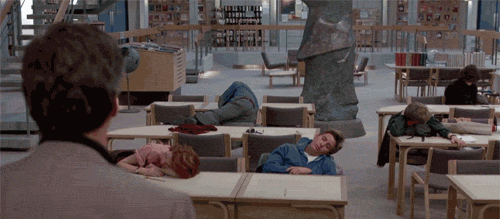 I think this is the time of the year when we are all just ready for a mental break. Am I right? But as the holidays pick up we all have to be back on our blogging games, but summer was never kind to our posting schedule. I found that out one of the harder ways. Work consumed me, and when I actually have spare moments to write, I remember that I did absolutely nothing up until this point worth writing over.
So as I am starting to get out of the rut, I did what any small blogger like myself would do. I typed in Blog Post Ideas into the search bar of Pinterest. I got a few ideas from there but still did not have the urge to take the idea from brain to paper so to say.
So I guess this is my small little way of apologizing for my lack of posts. I am trying to get stuff scheduled, and do have a holiday idea that I am planning. But it is all going to take a bit of time.
We almost need a blogging camp where we can get away and then do nothing but collaborate, creating post ideas, get help with designs, take time to learn from each other, and not have the costly fees behind it. It could basically be a big blogger sleepover. But until then...
How do you guys get out of your ruts? Does it help to have a topic picked out for you?